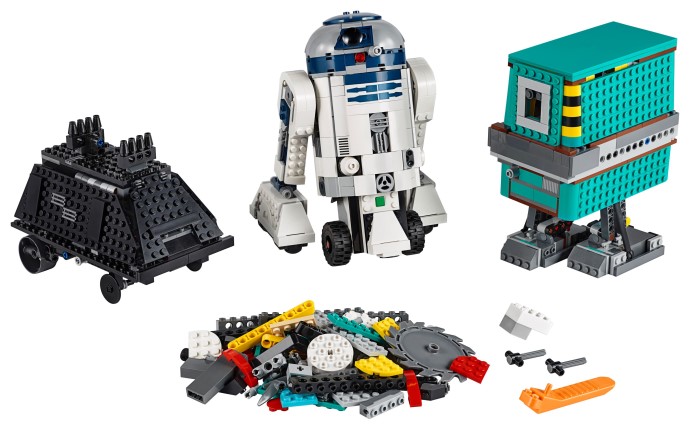 Ainda ando a experimentar o BOOST original para fazer uma review quando aparece este conjunto temático que nem mostro ao miúdo (que agora anda de uma de super-heróis e, pasme-se, robôs "stawaqs") se não fica louco. :)
Nada que me chateie.
A LEGO aproveita a onda do 4 de maio para lançar mais um produto Star Wars. Não que os robôs LEGO Star Wars sejam propriamente uma novidade, mas era inquestionavelmente uma falha na oferta actual da LEGO.
Mas antes de tentar apreciar o que a LEGO nos oferecer, fica aqui o habitual press release: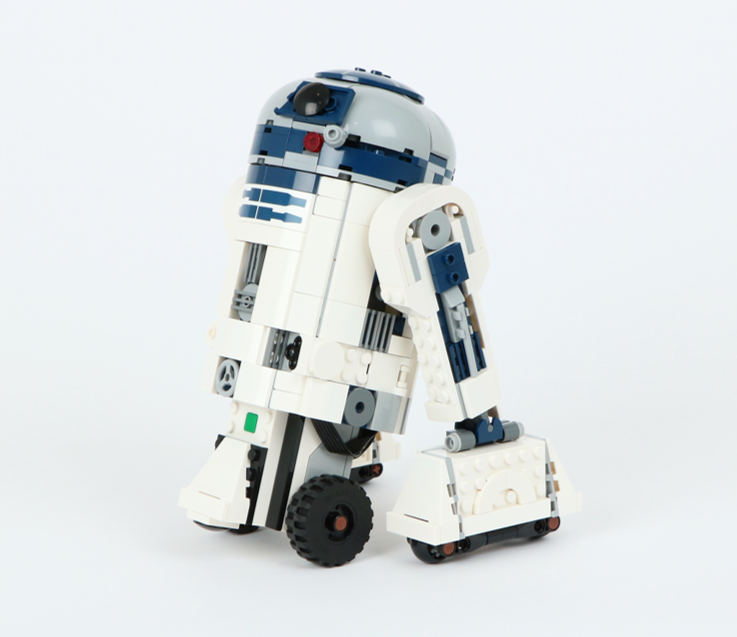 LEGO® Star Wars™ BOOST Droid Commander set takes the Force to a new level, introducing the droids you have been looking for…
New LEGO® Star Wars™ BOOST Droid Commander set lets fans build, code and play with three iconic Star Wars droids – whether they're a young Padawan or Jedi Master
BILLUND, DENMARK (May 4, 2019): Today, the LEGO Group unveils the latest addition to its much-loved Star Wars™ range – and it's something even Yoda's Force sense didn't see coming. The new LEGO Star Wars BOOST Droid Commander set offers all the creativity and coding fun of LEGO® BOOST alongside the chance to build three of the film franchise's most iconic droids: R2-D2; the Gonk Droid; and the Mouse Droid.  
It's the first time the intuitive drag-and-drop LEGO BOOST coding technology has been used in a LEGO licensing product. With the technology overhauled to match the LEGO Star Wars galaxy, the result is a whole new play experience in which kids and parents can team up to build, code and play with the droids, then create their own Star Wars stories and battlegrounds with inspiration from 40+ interactive missions. What's more, every time they play with this LEGO Star Wars brick galaxy of lovable droids, they will also be honing their STEAM (Science, Technology, Engineering, Arts and Maths) skills, which are ever more important for children in today's digital world.
Julia Goldin, Chief Marketing Officer, LEGO Group, said: "We've been fuelling the imagination of young Padawans and Jedi Masters for twenty years and wanted to take the Force to a new level. By introducing LEGO BOOST and creative coding into the LEGO Star Wars galaxy, kids now have the chance to develop essential 21st century skills while immersing themselves in the amazing world of Droid Commanders. Our children are the problem solvers of tomorrow and STEAM skills will be essential to help them conquer the challenges of the future."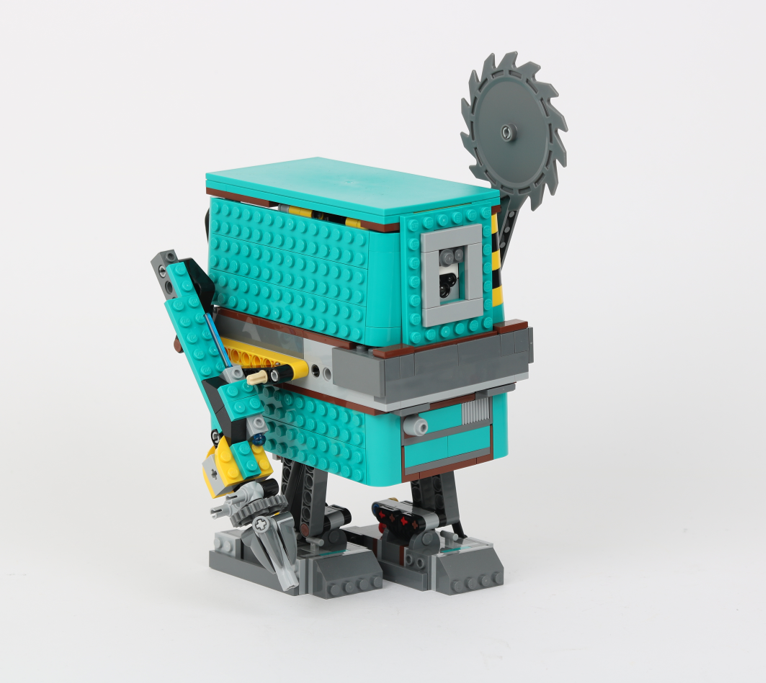 The LEGO Star Wars BOOST Droid Commander set is the latest example of how the LEGO Group is using product innovation to help boys and girls gain vital STEAM skills like creativity, critical-thinking, problem-solving and communication – all while enjoying the thrill of playing with their favourite LEGO Star Wars characters.
Launching globally September 1, 2019 just in time to mark the upcoming release of Star Wars: The Rise of Skywalker, all three droids (R2-D2, Gonk Droid and Mouse Droid) included in the set are great fun to build, code and play with, and completely customisable for every child.
"These are the droids you're looking for." 
LEGO® Star Wars™ BOOST Droid Commander product facts:
The set includes a color & distance sensor, interactive motor, Bluetooth (Move Hub) and 1,177 pieces – enough to build all three lovable R2-D2 robot, Gonk Droid and Mouse Droid, each coming with their own personalities, skills, and authentic Star Wars sounds and music. It will be age graded 8+ and the recommended retail price will be US $199.99 - CA$249.99 - DE €199.99 - UK £179.99 - FR €219.99 - DK 1799.00DKK – AUS 359.99.

R2-D2 measures over 7" (20cm) high and 5" (14cm) wide. LEGO® Gonk Droid measures over 7" (18cm) high, 3" (9cm) wide and 6" (16cm) long. LEGO Mouse Droid measures over 5" (14cm) high, 3" (9cm) wide and 6" (17cm) long.

Free LEGO® BOOST Star Wars™ app is available for selected iOS, Android and Fire smart devices. Using the app, young commanders can build the droids, insert the Bluetooth-controlled Move Hub into the droid they want to see solve each of the 40+ missions, and bring it to life using the intuitive drag-and-drop coding environment.

Mission examples include:

R2-D2:

Plot a course

Receive and decode an incoming message

Party infiltration

Assisting flying an X-wing

GONK Droid:

Mouse Droid:

Thrash sweep

Thrash dump

Message delivery

Locate Rebels
And many more…
For more information, visit: www.lego.com/starwars-droidcommander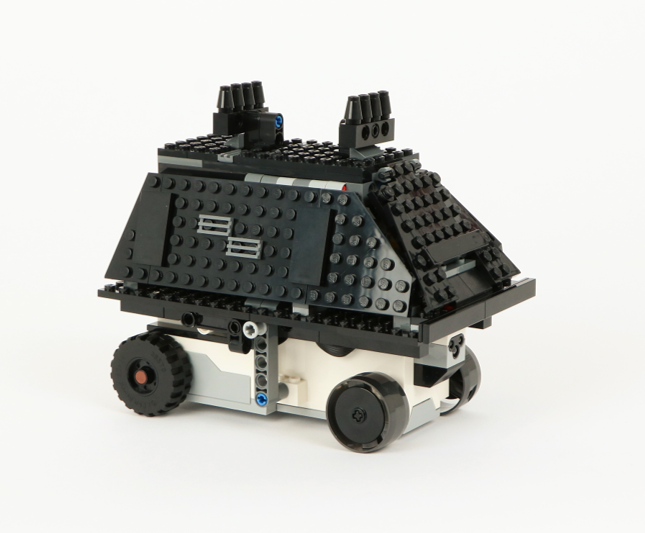 A nível de aspecto os droids são engraçados e irão captar bem a atenção dos miúdos. Digo desde já que fiquei bastante agradado com o R2-D2 e, de forma surpreendente, com o GONK. A plataforma BOOST é que pode parecer simplicista para alguns tipos de utilizadores, mas acho que não se pode pedir muito mais para um produto indicado para aquela faixa etária. Pergunto-me sim é se não poderia ser mais independente dos smartphones mas acho que isso tem que ver mais com o próprio BOOST original.
Apesar de tudo é um artigo que, como disse acima, preenche uma falha na oferta da LEGO e que até poderá dar frutos mais interessantes no futuro.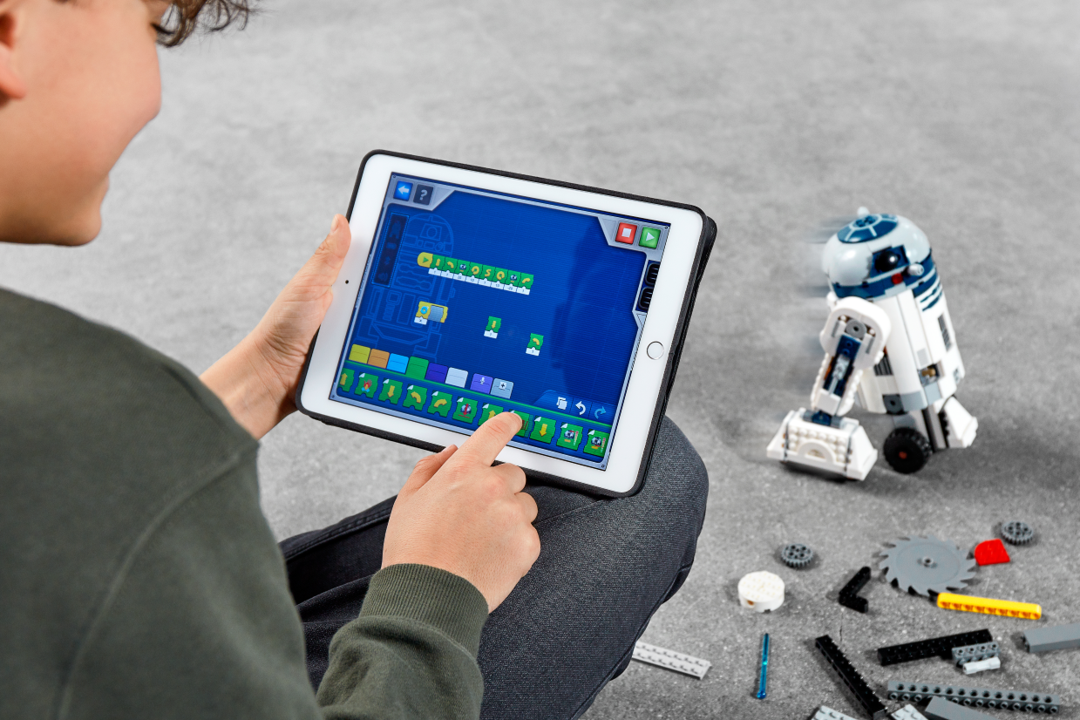 ps. entretanto mostrei as fotos ao miúdo e entre "aquele é o "artuditu" e quem são aqueles?" lá compreendeu que não se pode ter tudo.