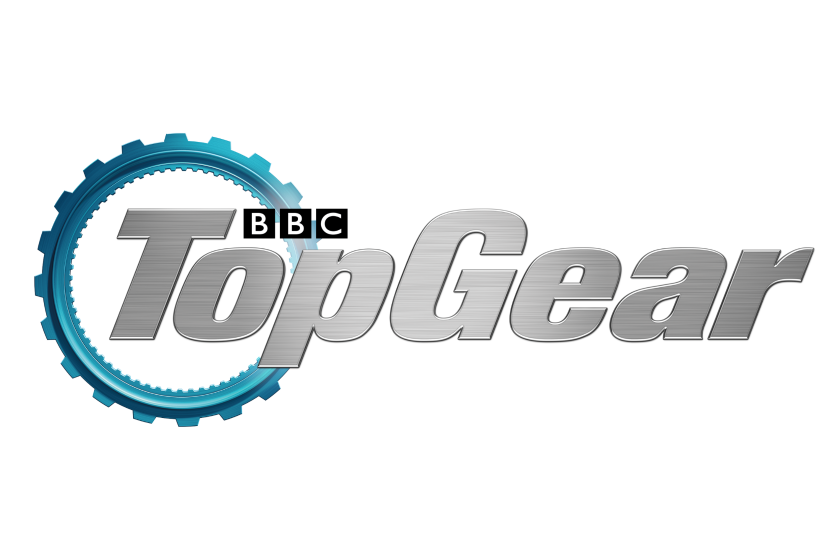 Já não é propriamente uma novidade que para o próximo ano iria ser lançado pelo menos um set LEGO Top Gear, chegam agora imagens e informações oficiais sobre o conjunto.
INTRODUCING THE NEW LEGO® TECHNIC™ TOP GEAR RALLY CAR
First ever LEGO Technic Top Gear collaboration revealed at LA Auto Show
Los Angeles, USA: Today, the LEGO Group revealed the first ever LEGO® Technic™ Top Gear Set in partnership with BBC Studios. The new LEGO Technic App Controlled Top Gear Rally Car is an authentic looking GT Rally car for ages 9 years and above and will be available globally from 26th December 2019.
LEGO Technic designers joined forces with the BBC Top Gear team to co-design the body of the car and accompanying stickers to create an ultra-realistic and fast looking racer that fans are sure to enjoy building at home.
The model is remote controlled via the LEGO Technic CONTROL+ app and contains functions such as steering, multi-touch control and gyro control as well as different challenges and achievements to deliver a thrilling, immersive play experience. The rally car comes complete with 1 large motor, 1 XL motor and 1 Bluetooth controlled smart hub.
"It's exciting to have collaborated with LEGO Technic on this and it's a very natural fit for the Top Gear brand. The LEGO Technic Top Gear Rally Car is the result of several months hard work from the LEGO and BBC Studios teams and we can't wait to see it on the shelves soon" said Jason Easy, Head of Licensing UK, BBC Studios.
Niels Henrik Horsted, Marketing Director for LEGO Technic added: "We are really excited to finally reveal the App-Controlled LEGO Technic Top Gear Rally Car. The car offers a challenging build for ages 9+ who are into authentic play and intrigued about how things work. The CONTROL+ app gives an extensive play experience with several different play modes and exciting challenges."
Factsheet:
LEGO Technic App Controlled Top Gear Rally Car
First LEGO Technic set designed in partnership with BBC studios

463 LEGO elements used

The model comes with 1 large motor, 1 XL motor and 1 Bluetooth controlled smart hub

Remote controlled via the LEGO Technic CONTROL+ app

Price: $129.00 USD/£124,99

The product is available globally from 26th December 2019
LEGO Technic CONTROL+ Functions:
Driving forwards and backwards, steering with CONTROL+ app

Multi-touch control

Gyro control

Challenges and achievements

Inspirational videos for play

The LEGO TECHNIC CONTROL+ app can be downloaded from the App Store or GooglePlay.
About the LEGO Group
The LEGO Group's mission is to inspire and develop the builders of tomorrow through the power of play. The LEGO System in Play, with its foundation in LEGO bricks, allows children and fans to build and rebuild anything they can imagine. The LEGO Group was founded in Billund, Denmark in 1932 by Ole Kirk Kristiansen, its name derived from the two Danish words Leg Godt, which mean "Play Well". Today, the LEGO Group remains a family-owned company headquartered in Billund. Its products are now sold in more than 140 countries worldwide.
About Top Gear
Top Gear is the world's biggest and longest-running motoring entertainment shows, spanning 42 years of heritage with a huge following of an estimated 350m viewers globally, across 200+ territories, making it one of the world's most widely watched factual TV programmes. The latest series of Top Gear featuring Andrew 'Freddie' Flintoff, Paddy McGuinness and Chris Harris has been by far the best performing series of recent years, making it BBC TWO's biggest show so far in 2019.
The Top Gear brand also has a proven-track record in consumer products, with the world's biggest monthly motoring magazine, DVD's, books and gaming, plus the Top Gear website that attracts 4.5 million unique users per month.  Top Gear's Social media platforms include profiles on YouTube with 2.2 billion video views and 6.7m subscribers, 21 million global fans on Facebook, 2 million followers for Twitter and 3.5m on Instagram, its fastest growing social profile. 
About BBC Studios
BBC Studios, a global content company with British creativity at its heart, is a commercial subsidiary of the BBC Group. Formed in April 2018 by the merger of BBC Worldwide and BBC Studios, it spans content financing, development, production, sales, branded services and ancillaries. BBC Studios' award-winning British programmes are internationally recognised across a broad range of genres and specialisms. It has offices in 22 markets globally, including seven production bases in the UK and production bases and partnerships in a further nine countries around the world. The company, which makes 2500 hours of content a year, is a champion for British creativity around the world and a committed partner for the UK's independent sector. BBC Studios has revenue of £1.4bn, and returns around £200m to the BBC Group annually, complementing the BBC's licence fee and enhancing programmes for UK audiences.
Neste momento não tenho a informação do preço em Portugal, actualizarei quando receber essa informação.
O carrinho telecomandado parece bastante interessante, tanto a nível estético como na forma como é conduzido. Claro que tendo em conta as minhas opiniões quanto ao licenciamento de tudo e mais alguma coisa (ver aqui), pergunto se havia necessidade da chancela da Top Gear para este set.
Outro ponto em que também não tenho a certeza na opinião é a utilização da combinação do smartphone/app para a condução do veículo versus a utilização de um comando dedicado igual ao semelhante aos dos últimos comboios LEGO. Se por um lado a solução utilizada neste conjunto evita um custo desnecessário já que acredito que qualquer criança tenha acesso a um smartphone para guiar o carrinho, tenho alguma relutância nessa mesma necessidade. Primeiro sou da opinião que o acesso a estes gadgets pelos mais novos não deve ser incentivado (não chego ao ponto de utilizar a palavra "evitado"); segundo já estou algo escaldado com gadgets que necessitam de uma determinada app que passado um certo período de tempo deixa de ser suportada e depois é extremamente difícil de conseguir pô-la a funcionar, coisa que não acontece com os comandos dedicados (principalmente os da LEGO) que conseguem atravessar gerações.
Claro que esta última conversa poderá não ter relevância se o tal smarthub estiver preparado para as ambas possibilidades :D